We are frequently engaged to provide portfolio strategy, tenant representation, or development advice to corporate clients.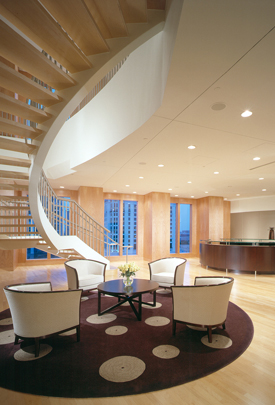 Greenberg, Traurig, LLP
Scope
Value² Partners was engaged to advise on both the original lease and renewal. We led, negotiations, design, and construction. A proven process incorporated the broad operating goals of the client, the careful analyses a functional, economic, and branding aspects of numerous, buildings, and collaboration with legal counsel on lease negotiations. This resulted in a re-introduction of the firm as a national leader in Orlando in new space with distinctive interiors, yet balanced economics within operating ratios defined by the partners.
Partners
Smallwood, Reynolds, Stewart and Stewart – architecture
CB Richard Ellis – renewal discussions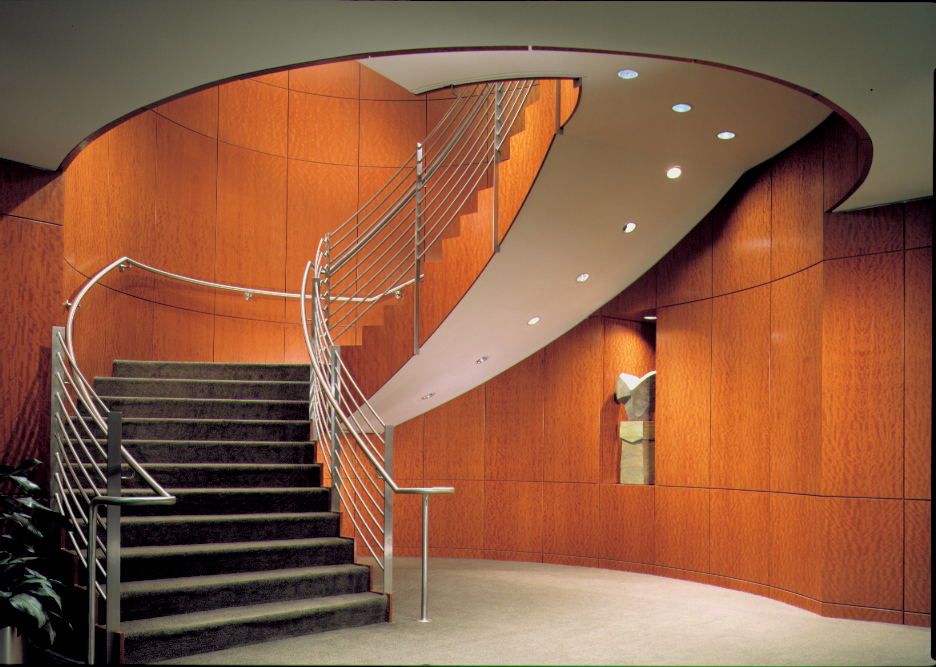 Gray Robinson, PA
Scope
Engaged to advise on both the original lease and renewal, led negotiations, design, and construction. A three-story monumental stair connected all of the offices to a central reception and conferencing floor. Conference room walls could be retracted to create a large multi-purpose room where monthly luncheons were hosted for marketing and community service purposes. The second transaction involved negotiations before the building was constructed, and Coley improved many of the base building mechanical and elevator specifications without added costs to the client. Precise expansion options ensured contiguous growth over a 15-year period and Exterior signage was also negotiated.
Partners
Associated Space Design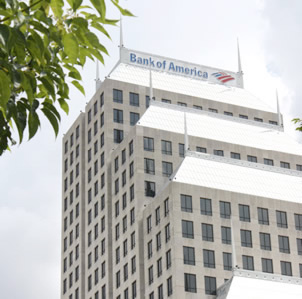 Bank of America – Orlando HQ
Scope
Engaged to advise on both the original lease and renewal, Led, negotiations, design, and construction
Partners
Sverdrup
Trammell Crow Company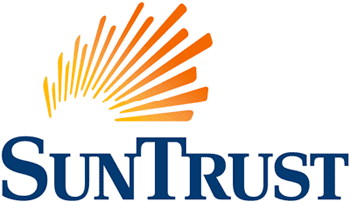 SunTrust
Engaged to pursue $50 million operating savings through a review of all bank locations larger than 50,000 SF. We developed tools to analyze capacity in each location and to re-stack floor plans for optimization. Disposition and renegotiation strategies were developed that led to most of the desired savings.
Partner
IA Associates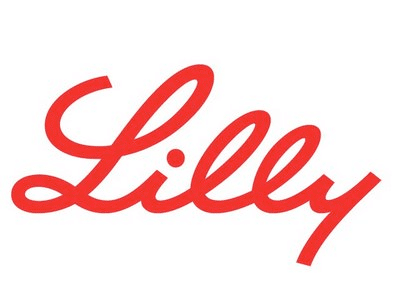 Full outsource value proposition were developed as a basis for long term service contracts. Significant run rate savings were achieved as well as the establishment of processes to better align the use of rental space with functional needs in future transactions. Lease administration, portfolio strategy, transaction management, facilities management, and project management services were customized for each client.


Ryder
Headquarters strategic planning and site selection Partner – Site Selection Consultants- Dallas, TX. Over 20 markets were evaluated for the education levels of the work force, cost of housing, direct air flights, taxation, market rents, etc.
Partner
Site Selection Solutions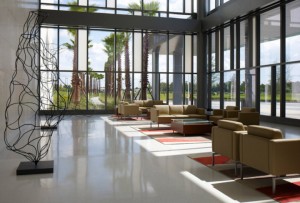 Darden Restaurants, Inc.
Darden sought to consolidate from 12 buildings to a campus that could accommodate future growth
Scope
Enable Darden's business with a new Headquarters' real estate solution
Sold 12 buildings they occupied
Acquired a 22 acres site
Formed the development team
Led site planning, design, and budgeting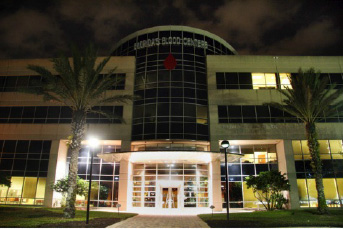 Planet Hollywood
Scope
Robert Earl engaged us to acquire a site, then coordinate the design and construction of the Planet Hollywood Corporate HQ. When they relocated, we sold the building for them to the Central Florida Blood Bank.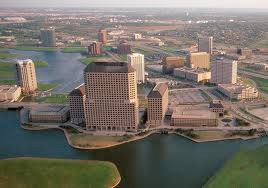 Cousins Properties (CUZ)
Scope
Developed growth strategies for their third party Management and Leasing business( Here is one of the phrases that some sort of engine has indentified and attached a link) The strategies included business development, recruiting, and entity c value analyses. Cousins executed on much of what was shared and ultimately sold this business line to Cushman Wakefield in 2012.

Corporate solutions developed at both the Corporate HQ, Entity wide, and local transactional level