Experience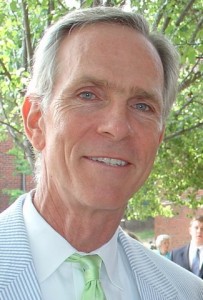 During a 27-year span at Trammell Crow Company, Woody Coley gained invaluable experience working across the entire breadth of the firm's commercial business lines:
– Leasing
– Development/Investment
– Property Management
– Brokerage
– Corporate services
– Asset Management
He began his career in Tampa, Florida, but quickly relocated to Orlando to focus on its exciting growth. As a developer, he proved to be accurate with both office and industrial speculation, building over 2.4 million SF, with the largest project being a 306,000 15-story suburban office project. For ten years, Trammell Crow Company was the leading industrial developer in Central Florida. His final development achievement for Darden Restaurant Group incorporated the disposition of a 12 building complex, acquisition of a new site, then the coordination of the planning, design and budgeting of their new 450,000 SF HQ Restaurant Support Center. This was the first corporate asset in Florida to achieve LEED Gold certification.
His leadership positions advanced from leading the business unit in Orlando to overall statewide responsibility. During his tenure, the firm ranked in the Top 3 annually for brokerage and management statewide, representing many of the state's leading firms, while serving many institutional investors as well. At its peak, the Florida operation employed over 400 people and managed over 40 million SF Institutional owners sought services to mature their assets through leasing and management. That experience helps Value² Partners now make better decisions on new investments, developments, and client strategies.
Coley accepted National responsibilities in 1998, and focused on building the firm's national brokerage platform, establishing industry vertical "centers of excellence", engaging in significant recruiting efforts, and standardizing marketing tools. This led to another assignment pursuing comprehensive multi-year outsource assignments with publicly traded firms. Leading a multi-disciplined team, Coley added Chubb Insurance, BB&T, Lilly, SunTrust, and Wamu to the firm's extensive list of corporate clients. He served on Trammell Crow Company's 50-person Operating Committee and retired as a Senior Managing Director upon the firm's sale to CB Richard Ellis.
Most recently, he has consulted in Orlando, with the team that will develop student housing, market rate apartments and office space within Creative Village around UCF's announced downtown campus, and  provided a broad array of services to John's Island Real Estate in Vero Beach,  Florida.  In Raleigh, he is performing diligence on numerous development projects and shaping brokerage services for Colliers International.
Mr. Coley has served as the Past President of the NAIOP Central Florida chapter, as a member of the Vestry of All Saints Episcopal Church , and as a Board member of the Mid-Florida Economic Development Commission, Central Florida Junior Achievement, Trinity Episcopal School in Winter Park, and Episcopal High School in Alexandria Virginia. Mr. Coley graduated from UNC – Chapel Hill with a BA-Economics and also played basketball for coaching legend Dean Smith, where he was twice recognized as the team's most inspirational player.
Business Lines
Investments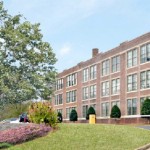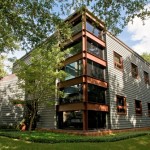 Over the course of my 27-year career at Trammell Crow Company, numerous partnerships were established to create
over 2.4 million SF of office and industrial projects
. Institutional owners also employed us to mature their assets through leasing and management. That experience helps us now make better decisions on our own investments and those of our partners. I am thankful to have employed many talented teammates and collaborated with so many talented partners and colleagues during the great growth chapters of this firm, now owned by CB Richard Ellis. 
Read More
Development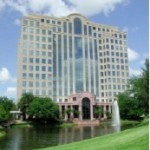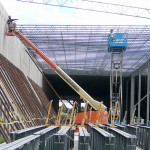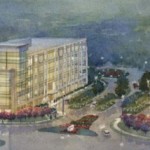 Focusing on office and industrial properties, we developed distinctive assets that led the markets in rental income and value per square foot, including Orlando's largest speculative suburban office building.
Tower Place – Orlando Florida
New HQ buildings were developed for Darden Restaurant group and Planet Hollywood
Episcopal High School requested oversight on numerous development projects on its Alexandria, Va. campus totaling over $60 million.
For a private investor, Coley led the conversion of an iconic theatre into a Pottery Barn. Read More
Advisory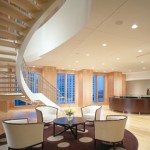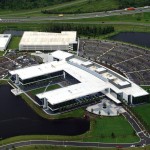 For a private investor, Value² helped them reposition an asset after their primary tenant vacated
For the Cousins REIT, Value² evaluated their fee-for-services business and provided growth strategies
For Studley, a National brokerage firm, Value² provided build-to-suit analyses for their client in Greeneville, SC
For a family office, he is providing portfolio, asset allocation, acquisition, and disposition consulting
For Greenberg Traurig, Value² partnered with CBRE to advise on their lease transaction, delivering significant in early renewal negotiations with the landlord.
Read More